Bachelorette Party Music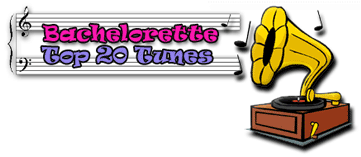 Bachelorette party fun brings you the best in selections of music for your festivities! Remember that it is "Ladies Night" and all you Divas deserve a little "R-E-S-P-E-C-T"! We have chosen the top 20 plus songs that are great bachelorette oriented party songs to listen, dance and rock out to!

There is nothing more fun than to sing at the top of your lungs "I Will Survive", "Like A Virgin", or a little "Get Down Tonight". You can also assemble your own CD with your favorite tunes. Bring out the party sippers, shot glasses, and games, while listening to your favorite tunes. Bring out the party sippers, shot glasses and games while listening to your favorite tunes.
Out Top Picks for Bachelorette Party Music
For those of you who want to rock out to the top Diva tunes for your bachelorette party, here are some of the ones we have used:
Ladies Night
It's Raining Men
Bootylisious
Girls Just Want To Have Fun
I Will Survive
She's A Bad Mama Jama
Gonna Make You Sweat
Get Down Tonight

Brick House
With A Twist
Like A Virgin
Supermodel
Respect
Girls Rule
I Say A Little Prayer
Good Times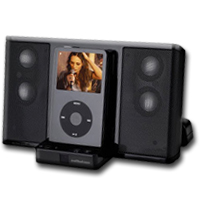 Bachelorette party music tip: If you are going on a bachelorette party outing with a bachelorette party limo or party bus, take along an ipod with speakers and place your favorite bachelorette party tunes on the mp3 player! Check out our bachelorette party music CD for great music on the Last Night Out!

Now that you have the tunes, it is time to find some great bachelorette party entertainment.

Both music and entertainment will make for an excellent party. Making mixed tapes no matter where you are is key to a fun time. Make each of the girls a copy of the mixed tape you play which will be a great memory of the evening.

Bachelorette party tunes can be an important background to the last night out, offering an excellent ambiance to the memories you make for the evening. We have some excellent bachelorette party ideas in choosing the right tunes for setting the mood:

1) What is the bride-to-be's favorite songs - Make a mixed iTunes medley of her favorite melodies that can be played in the car, limousine, party bus or wherever you are. Present the mixed compilation as a bachelorette party gift after the night is over which will give her some great new memories!

2) Strong Women songs - Make a mixed group of songs that has relevance to the evening; something that pumps up the girls like the new Will-I-Am song or an oldie like I Will Survive. It is great to bring those songs that everyone can sing out to and belt their beautiful vocal chords as a group!

3) Soundtrack Fun - Whether you like Grease, Hairspray or Les Mis, make a mixed group of songs that are also fun to sing out loud no matter where you are. It is a great bonding moment and memory.

4) Theme of the Evening - Choose songs that relate to what you are doing. Are you going to a country bar and want to play western songs to get everyone in the two-stepping mood? Are you going to rock out at a concert and start the juices flowing by getting some great screech rock music blasting? Have some fun and plan ahead since you will make the moment more enjoyable with adding these tunes.

5) Songs with Heart - Have everyone choose a song to add and give a little story on why that song relates to you and the bride-to-be. Go around the room and share your moment. You will get some who will laugh and some who will cry, with some great memories made with this bachelorette party game.

6) Top Tunes - Everyone loves to top hits of today. Create an excellent compilation of today's hottest tunes. It will create some great memories whenever any of the girls hear the songs after the last night out. As party favors, you can make everyone a mixed DVD of these songs so the memories are based on what you were listening to at the time.

7) Funny Tunes - Create a story line with the songs you place in an order sequence that tells the story of the bachelorette and her coming into bridal-hood. Possibly give a little back story prior to each song. You will get some great laughs and possibly sentimental moments!

8) Dance Music - If you are in the spirit of getting the girls groove on, make a mixed group of songs that are great at a club. You can blast them away as you get to your next destination.

9) Dancer Music - Are you hiring a bachelorette party male dancer? If you are, ask if they have their own music or if you can make a group of songs for them to dance to. Can anyone say Magic Mike?

10) Have a Good Time - Most of all, have a group of songs that all the girls will enjoy, especially the girl of the evening who is there to have the time of her life prior to making the big plunge.
BELOW ARE SOME OTHER BACHELORETTE PARTY MUSIC IDEAS

Party Rock Anthem - LMFAO
Rolling in the Deep - ADELE
Fly - Nicki Minaj and Rihanna
Tonight Tonight - Hot Chelle Rae
Last Friday Night - Katy Perry
Born This Way - Lady GaGa
Need You Now - Lady Antebellum
I Gotta Feeling - Black Eyed Peas
RESPECT (Aretha Franklin)
I Will Survive (Gloria Gaynor)
These Boots Were Made For Walkin (Nancy Sinatra)
Dancing Queen (Abba)
Strike It Up (Black Box)
It's Raining Men (Weather Girls)
We've Got The Beat (GoGo's)

Our Lips Are Sealed (GoGo's)
I Need You (Lian Rhymes)
This Kiss (Faith Hill)
That Don't Impress Me Much (Shania Twain)
Let's Get It On (Barry White)
Sexual Healing (Marvin Gaye)
Get Down Tonight (KC And The Sunshine Band)
Bee Gees (Night Fever)
Ain't No Stopping Us Now (Mc Fadden & Whitehead)
Brick House (Commodores)
Last Dance (Donna Summer)
Freak Out (Chic)
She Bangs (Ricky Martin)
Maria Maria (Enrique Inglesias)
Thank You (Dido)