Bachelorette Party Male Strippers - Exotic Male Dancers Entertainers

Looking to find some fun entertainment for your next Bachelorette Party, well look no further than our Male Stripper Directory!! You will be able to find companies in the state-by-state directory below, just "Click" on a state and you will find some of the best in male entertainment in your area. There are tons of options now for Girls Night Out's, from the companies that supply strippers that come to your house or hotel, to the lavish production broadway style Men Shows throughout the country, you can find exactly what you are looking for and searching your state below!! These male stripper companies and shows take pride in supplying the best in bachelorette party entertainment for an amazing last night out celebration. Make sure and let them know BachelorettePartyFun.com, they will make sure and take extra care of you! (if viewing on desktop or larger screen, you can click on the State Map or if Using a Mobile Device Use the Drop Down menu to locate Male Dancers in your State)

| | | |
| --- | --- | --- |
| | | |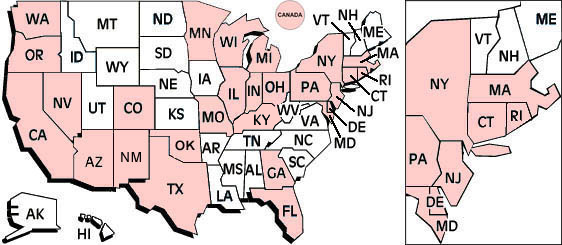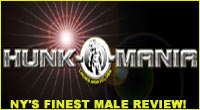 Featured Company - HUNK-O-MANIA in New York City is not just a Male Revue! It's is a high energy, audience participation show that caters to women and what they want...
This is the nightclub to indulge a bachelorette party fantasy and have a girls night out. Male strippers - massage hunks and hunky waiters will cater to your every need and make your night exciting and fun. Enjoy our intimate setting that's "Up Close and Personal".
Come alone or with friends...They will make you feel special! Seating is limited, buy your tickets now before they sell out! Can't make the show? Get a "Rent-a-Hunk to-go".

Click here to visit the Hunk-O-Mania website
Call 1-866-USA-HUNK (live person).
| | | | |
| --- | --- | --- | --- |
| | | | |
| | | | |
| | | | |
| | | | |
How to make the bachelorette party stripper stay longer

Many girls have asked us how to find the right bachelorette party male dancer. The US stripper directory above is full of excellent companies in your local areas that will help make your last night out one to remember! After finding the perfect hunk, the question then becomes how to keep the dancer there the longest so you have quality time with your friends and the male entertainer. It is always important to first decide whether or not you want a classy or sassy dancer. Let the agency know up front what you are looking for and ask if you can have someone courteous with experience and that likes to show a great time entertaining the girls. Make sure to ask the agency what is included and also how long the entertainer will stay for. Here are a few great tips in keeping the entertainment going into the evening:

1) Ask up front what the bachelorette party male dancer likes to eat and drink. Have it ready for him as well as ice water. Although he will pamper you, also pamper him right back.

2) Don't grope unless he wants you to. It is important to be considerate. Although you may see a piece of meat at your party, he has feelings too.

3) Tip Well. Bachelorette party dancers are there to make money and also have a good time. The money part is important so make sure to keep the dollars flowing.

4) After dance food and drink. See if the male dancer will stay longer and eat/drink with the girls. If you schedule the entertainment later in the evening, chances are you will be his last party and he will stay longer.

5) Fun girls up front. Have all of your friends that like to have a good time with entertainment be in the front so there is good energy going in the room.

6) No hide and seek. Don't hide the male dancer's clothe to make him stay longer as it will only make him frustrated and want to leave.

7) Compliments get you everywhere. Guys like compliments just as much as us girls. Tell him how you like his eyes, muscles and - brain of course.

8) Those who are obnoxious to the back. Those that are heckling, making lewd comments and grabbing aggressively should be spoken to or placed in the back of the room.

9) Cheer like you are at a concert. Trust us, the male entertainer will love you and the others having time. Energy brought to the show will make the entertainer do an encore!

10) Just have natural fun. You are all there to have a good time and your energy will show it and contribute to the dancer having fun.

Check out our bachelorette party entertainment by clicking on the state above to find the top local male entertainers who will rock your world!
Save
Save
Save
Save
Save
Save
Save
Save
Save