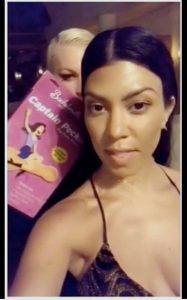 We were just sent a photo from one of the Premier Bachelorette Party Supplies and Favors manufacturers – Pipedream Products of a Photo of the Kardashians and one of our most popular Bachelorette Party Blow Up dolls – the Captain Pecker inflatable!!
In reading the information surrounding the guest appearance of Captain Pecker, it was a vacation getaway down in sunny Mexico with the Kardashians and friends.  Kourtney was quoted saying "So for my birthday Joyce bought me… and orgasm!"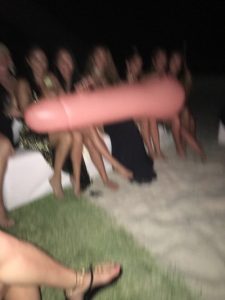 Later that evening, posted on Kim's Twitter account, is a picture of some of the girls resting Captain Pecker on their Laps!!
So, Captain Pecker has been one of the most popular Bachelorette Party blow up dolls for not only those Last Night Out celebrations, but for just about any kind of adult party you can think of!!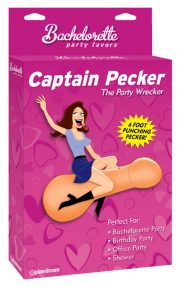 We have carried Captain Pecker and a whole host of some of the best in Discount Bachelor & Bachelorette Party Supplies, Favors, Games and so much more, many from long time friends over at Pipedream, Hott Products, and so many others.
Moral of the story – if you are looking for some great Bachelorette Party Supplies or just needing some Free Bachelorette Party Planning Ideas, including tons of items for LGBT Bachelorette & Bachelor Parties, come check out the huge selection of Discounted Party Favors and more over at www.BachelorettePartyFun.com!!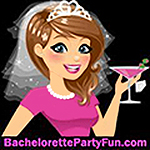 www.BachelorettePartyFun.com