St. Patrick's Day 2017 Coming Up!!
So, we hopefully all made it successfully through the Mardi Gras 2017 week, last

week, with Fat Tuesday, Ash Wednesday – but we think that everyday in the Bachelor & Bachelorette Party season should be just like the parties of the Mardi Gras, and with St. Patty's Day 2017 quickly approaching, it is becoming much more clear that Wedding Season is upon us!
Yes, along with Wedding Season, is of course Bachelor & Bachelorette Party Season and well, bathing suit season as well.
We get contacted and searched all the time for the best ideas to help host the best Bachelorette Party possible and have a ton of Free Bachelorette Party Resources along with 100's of super Discounted Bachelor & Bachelorette Party Supplies, Favors, Decorations, Gifts, Games, Candy and so much more!!  A Great selection of LGBT Bachelor & Bachelorette Party Novelties, all so you can throw the best Guys or Girls Night Out ever.
Come check out all the fun and low priced supplies @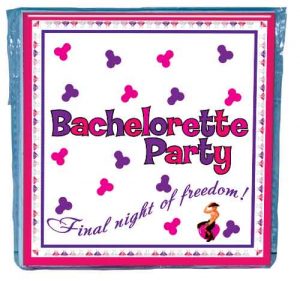 www.BachelorettePartyFun.com!!
Save
Save
Save
Save