Bachelorette Party - Massachusetts Male Strippers - Shamrock

The Best New England Male Strippers!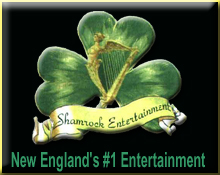 Shamrock Entertainment is your one stop-shop for exotic Massachusetts male strippers for all your party needs! A bachelorette party is one of the wildest nights of your life and you want to make sure that its a night no one will forget. Thats where Shamrock Entertainment come in. With a selection of over 65 entertainers at any given time, they can match almost any description or request with enough notice. From mild to wild, they can spice up any party and make it a night to remember!
 
Choosing the right New England stripper or male exotic dancer from the right company will guarantee a memorable time for the bachelorette and her friends. Good looks will get him in the front door, but looks alone will not make your party a hit.
 
At Shamrock Entertainment, all of their New England male strippers and exotic male dancers are professional entertainers with true credentials (former Chippendales, Playgirl, models and even appearances on television). These male dancers for your bachelorette party have the ability and experience to produce a high energy atmosphere, getting the entire group involved in the fun.
 
Most of these New England Strippers have toured the country with All Male Revue shows. They supply New England, Boston and Rhode Island with the most talented and good looking hunks to give you and the bachelorette party a memorable time. Let them know that www.bachelorettepartyfun.com sent you and they will take great care of your party.
 
Click here to visit their Website
Telephone: 888-999-5859