Bachelorette Party Limo Services - Arizona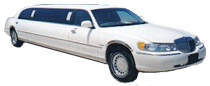 What bachelorette party would be complete without the Pimp Daddy ride showing up to all your destinations in a big ole stretch limo! Starting with the biggest city of Phoenix, your choices for locations to visit are endless.
For those sports fans, and when their teams are in town, whether visiting Chase Field or the US Airways Arena, you have plenty of sporting events to take in. Catch a Diamondbacks baseball game, or maybe the Phoenix Suns basketball is a little more your style. Or if you are like us here at bachelorettepartyfun.com, if the Phoenix Coyotes are in town, we are there to catch some good ole American hockey. But say that the Arts are more your style, well pack up the girls in the limo and head to the Herberger Theater to catch some off-Broadway plays and musicals or see a Ballet, you also have the Orpheum Theater as well as the Symphony Hall as well.
Maybe the Arts might be more on the Museum side where both the Heard and Phoenix Art Museums could be a quick stop. But wait we are talking Bachelorette Party, so maybe Phoenix downtown eatery's and bars / clubs might a bit more lively, there are tons to choose from and you can decide on the perfect place to take the Bride to Be, but a hip place is always Hanny's, which was the first department store to be in Phoenix – now a great place to grab a drink or even to have some bites.
There is always the gold standard day at the Spa and when in Arizona – there are plenty to choose, from spas that follow Native American traditions, ones that will treat the guest to Moroccan treatment and even those which will remind those attend of the luxury of the ole world European treatment, anyway and anywhere you decide to go the girls in attendance are bound to have a relaxing day at the spa.
What day would be complete without a little shopping, yes we said it...Shopping!! And in Arizona, you've got plenty to choose, from Kierland Commons to Biltmore Fashion Park, there's the Desert Ridge Marketplace or the Borgata or the always great Scottsdale Fashion Square.
So many places to see in Arizona, so for those throwing a bachelorette party in Flagstaff, Chandler, Glendale, or maybe you are in Gilbert, Prescott, Scottsdale, Yuma , Tucson or anywhere in between, a limousine makes a great addition to any party, and always make sure to have plenty of bachelorette party games on hand!
Click Here For More Information