Bachelorette Party - California Male Strippers


California male strippers are the finest in the world! We have brought you the best in California male strippers and male dancers below. Whether you are with a bachelorette party or just out on the town with the girls, check out our California male strippers below: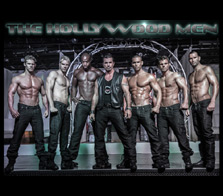 THE HOLLYWOOD MEN
Southern California Male Strippers
*"The Hollywood Men" is L.A.'s best and only, upscale, fully choreographed, male exotic show for ladies! Southern California's #1 Birthday and Bachelorette party destination now takes place every Friday and Saturday nights in Hollywood in only the most upscale locations. Most women prefer quality over quantity; we deliver both!*
*The most quality performers, the most tastefully provocative show for ladies in Southern California, and an upscale environment in which to celebrate your birthday, your Bachelorette's final night of freedom, or just a ladies night out! We feature only the best looking, best built, most talented and experienced male exotic entertainers in the business, period! Come and see the show that was used as research for the movie "Magic Mike". Never settle for less than the best, The Hollywood Men, where the magic really happens!*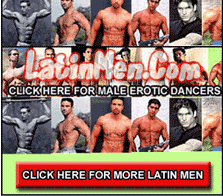 LATIN CONNECTION
Southern California "Latin" Male Strippers
If you are looking for a Latin Stallion for your Bachelorette Party, you have found the right place. Latin Connection is the best in the business by making sure the bachelorette gets the latin male exotic dancer of her choice!
Latin Connection has gathered only the best looking, best built, most talented and experienced male exotic entertainers in the business! They provide you memorable entertainment and we highly recommend them.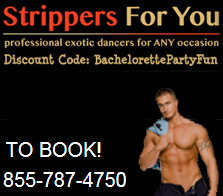 CALIFORNIA MALE DANCERS
StrippersForYou - California
California is known to have the best hunks for your bachelorette party. This company's professional, California male dancers have appeared on television, in modeling magazines and Muscle & Fitness. They can arrive in any type of authentic costume and perform to choreographed music or the tunes that you and your friends love.
Have them come as your favorite rock star and entertain your divas for a memorable time!