Bachelorette Party - California Male Strippers

When searching to find the best in Bachelorette Party Strippers in California and Male Dancers & Shows, we have tried helping find them, so whether you are looking for Male Strippers in Los Angeles, San Francisco, San Diego or anywhere in between, we have brought you the best in California Male Strippers & Male Dancers, Entertainers and Shows below. No matter if the bachelorette party is going to be at home or out on the town with the girls, check out our list of the Best in Bachelorette Party Strippers and Entertaiment!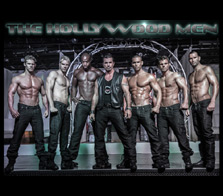 THE HOLLYWOOD MEN
Southern California Male Strippers
*"The Hollywood Men" is L.A.'s best and only, upscale, fully choreographed, male exotic show for ladies! Southern California's #1 Birthday and Bachelorette party destination now takes place every Friday and Saturday nights in Hollywood in only the most upscale locations. Most women prefer quality over quantity; we deliver both!*


*The most quality performers, the most tastefully provocative show for ladies in Southern California, and an upscale environment in which to celebrate your birthday, your Bachelorette's final night of freedom, or just a ladies night out! We feature only the best looking, best built, most talented and experienced male exotic entertainers in the business, period! Come and see the show that was used as research for the movie "Magic Mike". Never settle for less than the best, The Hollywood Men, where the magic really happens!*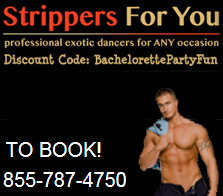 CALIFORNIA MALE DANCERS
StrippersForYou - California
California is known to have the some of the best and most attractive Bachelorette Party Male Strippers and Dancers to help celebrate the big Last Night Out! . StrippersForYou has put together some of the best looking professional California Male dancers & strippers, some having appeared on television & modeling magazines (Muscle & Fitness) and so much more. You can arrange for them to show up in variety of situations or have them arrive in any type of authentic costume and perform to choreographed music that you and the Bride to Be love.


Let 'em know Bachelorette Party Fun sent ya, they always take care of our customers!! :-)


-
Save
Save
Save
Save
Save
Save
Save
Save
Save
Save
Save
Save
Save
Save
Save
Save
Save
Save
Save
Save
Save
Save
Save
Save
Save
Save
Save